Award Opportunities
"The greatest strength of any university is its people, and we have the best at UC San Diego." – Chancellor Pradeep Khosla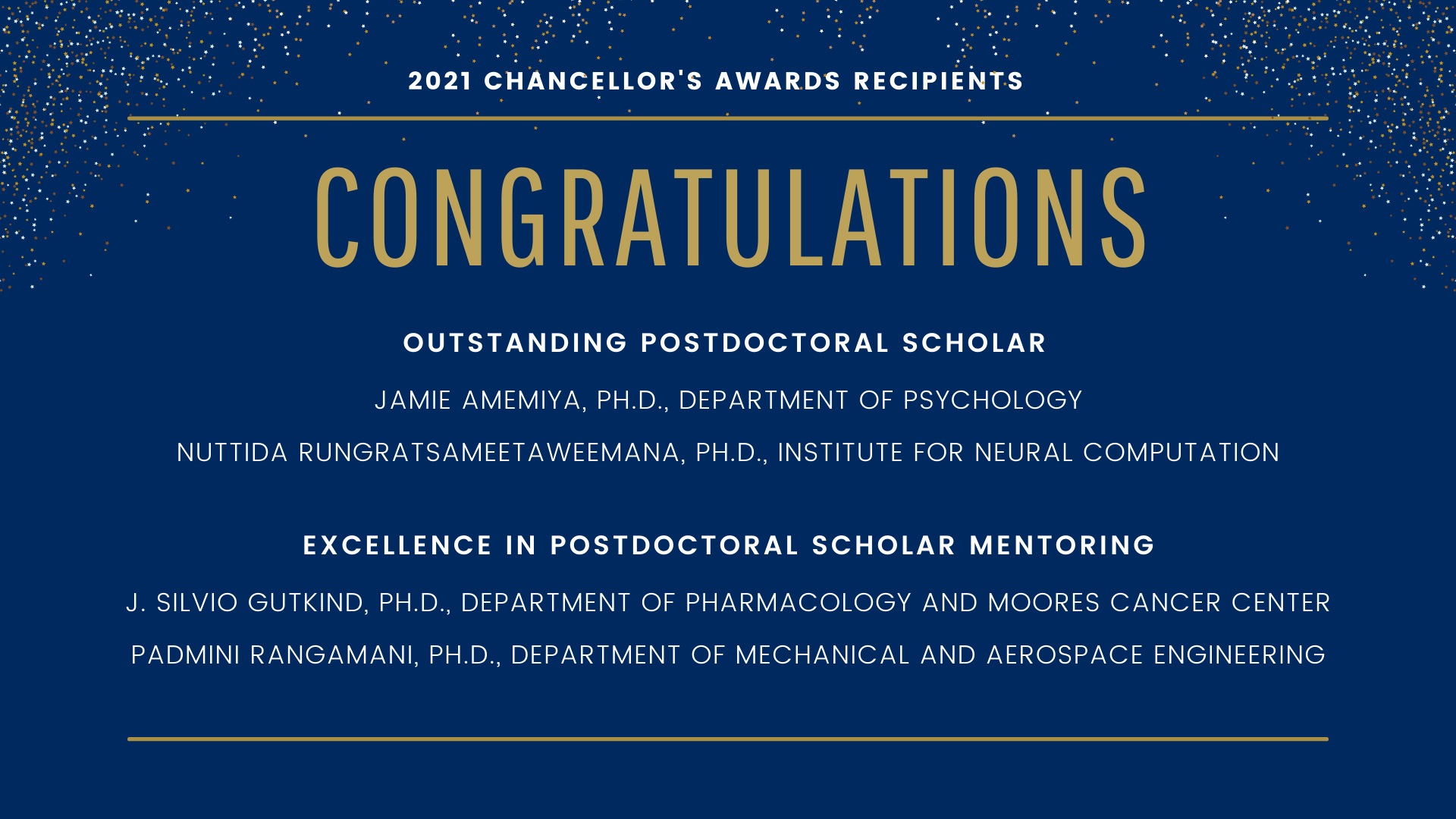 Each year, awards are given in recognition of the outstanding postdoctoral scholars and mentors who contribute to making UC San Diego one of the best research institutions in the nation.
Nomination period for 2021 opens on July 15, 2021 and closes on August 2, 2021
Award finalists will be notified by the end of August 2021.
Finalists will be recognized and honored and the 2021 recipients for these awards will be announced at the virtual Awards Ceremony during Postdoc Appreciation Week on Thursday, September 23, 2021.