Other Benefits & Services
UC San Diego postdocs can take advantage of a variety of additional benefits and services such as library access, transportation programs, dependent care resources, and career and professional development program.
Postdoctoral Scholars are entitled to the use of all campus libraries and access is via the campus ID card. To activate the card for library access, present it at the Geisal Library.
Postdocs are eligible to purchase an "A", "B" or "S" parking permits. 

Postdoctoral Scholar-Employee may sign up for monthly payroll deduction. 
Postdoctoral Scholar-Fellow and Paid Directs may purchase permits at the parking office for three months at a time or the remainder of the fiscal year in full. Parking accepts cash, check, credit card and triton plus card.

Postdocs are eligible to join the Coaster Club and receive a discount on monthly passes.
Postdocs are eligible to join the Pedal Club if committed to cycling for most commutes to UC San Diego and will recieve incentives.

Postdocs are eligible to form carpools and vanpools and receive associate incentive.
Postdocs are eligible to ride free shuttles that serve campus, medical centers and key points off campus.

All UCSD postdoctoral scholars are eligible to participate in the 

UCSD FaSt Pass program

 for discounted transit on regional MTS and NCTD bus and trolley routes.  

Instructions

 for enrolling in the FaSt pass program can be found on the 

transportation website

 and via the 

FaSt Pass Tutorial Video

. Postdocs who have questions or 

encounter issues 

enrolling or linking their Pronto account should contact Kaylee White at 

iride@ucsd.edu

 for assistance.



Please note that Postdocs can sign up for either a Commuter pass (eg Coaster or FaST) or a monthly Parking Permit, but not both.
Postdoctoral Scholars are not students; therefore, they do not pay fees nor do they register with the Office of the Registrar. With the exception of summer school classes, Postdoctoral Scholars may audit courses and seminars with the consent of the instructor. No academic credit is given. 
If scholars wish to take regular University courses and receive credit, they must enroll in the University Concurrent Enrollment program administered through the Extension office.  
Postdoctoral Scholars are eligible to receive UCSD employee discounts for Extension courses. 
Postdoctoral Scholars are eligible to take courses through HR Enrollment Central. 
Postdoctoral Scholars are not eligible for the UC registration and educational discount program.
Bright Horizons Care Advantage
Bright Horizons Care Advantage (formerly SelectPlus) is a service available to all Postdoctoral Scholars. 
Search for locally based child and home care providers, pet sitters, dog walkers, senior companions, tutors using a direct search based on criteria important to you, or post a job and have candidates apply to you.
The cost of membership is paid for by the University of California; you simply pay the cost of services of the caregivers you hire.
For registration, please visit SitterCity.
Registration will ask for your nine (9) digit Employee Identification Number (EID)
Example: if EID is 1234, register with 000001234.
UC San Diego Early Childhood Education Center
Full- and part-time programs are offered to fit the needs of students, faculty and staff.
For more information, please visit: https://child.ucsd.edu/
Dependent Care Travel Program for Postdocs
Expenses for dependent care during travel to these events present a major challenge for postdoctoral scholars (postdocs), both male and female, as most funding agencies and training funds do not cover such expenses. This grant program seeks to alleviate expenses of dependent care costs incurred by postdocs during these vital professional development travel opportunities.
For more information, please visit: http://postdocdepcare.ucsd.edu
UC Policy on Lactation Accommodation
Recognizing the benefits of breastfeeding and in compliance with state law, UCSD provides employees who are nursing mothers with a private space and a reasonable amount of time to express milk.
See Lactation Facilities for a list of rooms that UCSD currently offers. Or visit UCSD Maplink and enter "lactation" in the search box.
For more information, please visit: https://blink.ucsd.edu/HR/services/support/family/expectant/lactation/
Postdocs are eligible to access counseling services offered by the Faculty and Staff Assistance Program.  FSAP offers a variety of services and resources to help individuals and departments with a range of issues, including trauma recovery, wellness, grief, and violence.
Confidential individual sessions
Counseling, assessment, referral, and client advocacy
Conflict resolution
Caregiver and eldercare resources and support
Brief, solution-oriented counseling and case management covering issues such as anxiety, alcohol- or drug-related concerns, depression, emotional problems, family concerns, financial difficulties, gambling, occupational decisions, stress, marital or other relationship difficulties.
Location: FSAP is in Torrey Pines Center South, Suite 406, across North Torrey Pines Road from the northwest end of campus (map).
Hours: FSAP is open weekdays from 8 a.m. – 4:30 p.m. Appointments in the early morning or after 5 p.m. can be arranged with individual counselors.  For more information on the above services, call (858) 534-5523.
Other resources:
Campus Community Centers
Black Resource Center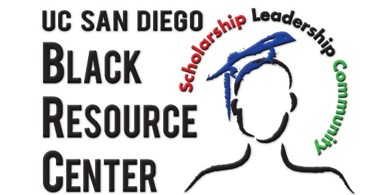 The Black Resource Center is a Campus Community Center that serves everyone at UC San Diego while emphasizing the Black experience. We promote scholarship, foster leadership, and cultivate community for students through the committed, collaborative effort and support of faculty, staff, and the broader UC San Diego community.

Raza Resource Centro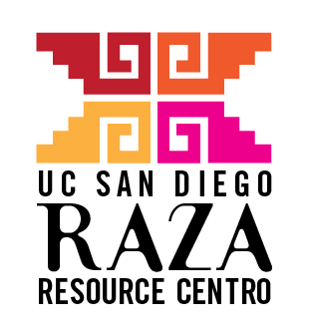 The RRC offers activities, events and resources to connect students, staff, faculty, and alumni. The RRC is open to everyone, and we strive to emphasize and foster the access, retention, and graduation of Chicanx-Latinx students as well as create strong connections with our surrounding community.

Womens Center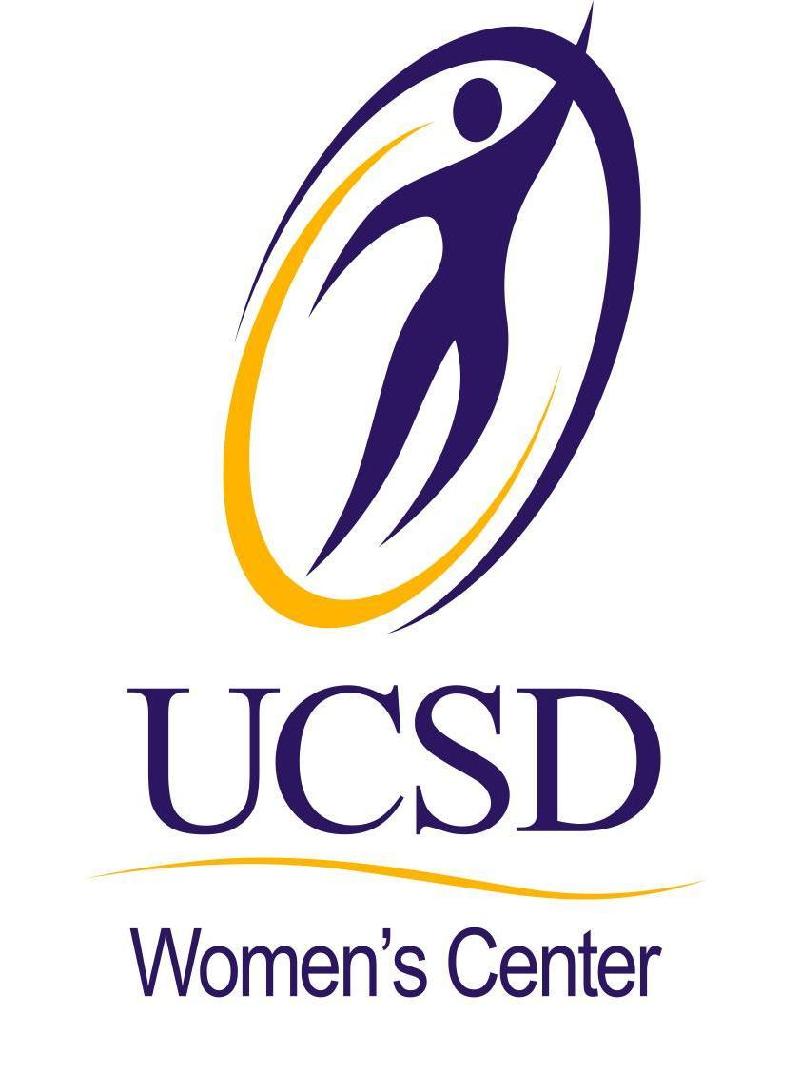 The Women's Center serves as a resource for the entire campus community while placing the experiences of diverse women at the center through the resources we provide, the programming and learning opportunities we facilitate, and the dynamic community space that we create.

Lesbian Gay Bisexual Transgender Resource Center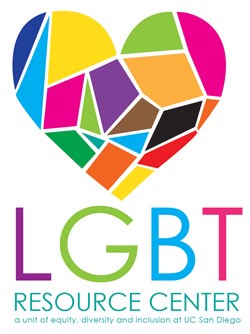 The LGBT Resource Center at UCSD is a diverse, open and public space for all members of the university community to explore issues relating to sexual and gender identities, practices and politics. It develops student leadership, builds workplace equity, promotes academic research, and provides resources. The Center challenges existing definitions of variant genders and sexualities by engaging in community building on- and off-campus. This Center sustains and develops visibility, sense of community, and knowledge of diverse queer people.

Cross Cultural Center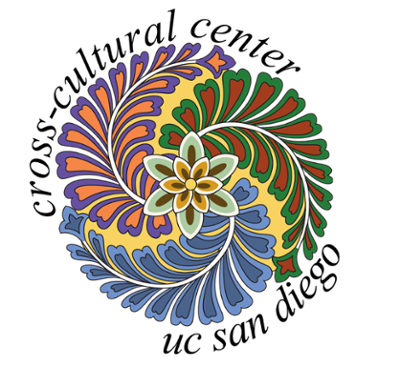 The Cross-Cultural Center strives for meaningful dialogues and context across all cultures, particularly those of underrepresented or underprivileged backgrounds. It offers supportive and educational services through art, social and educational programs, workshops, and outreach. It welcomes creative venues for enhancing social consciousness and equity.

Intertribal Resource Center

The ITRC provides a supportive community space, academic support services, mentoring/leadership development, co-and extra-curricular programming, and non-academic support. The ITRC is a campus resource for all students. In particular, the Center aims to leverage existing resources to create a sense of place and community and provide an important support system for American Indian/Alaskan Native/Indigenous students on campus and to develop positive relationships with our local tribal communities.

APIMEDA (Asian Pacific Islander Middle Eastern Desi American) Resources and Services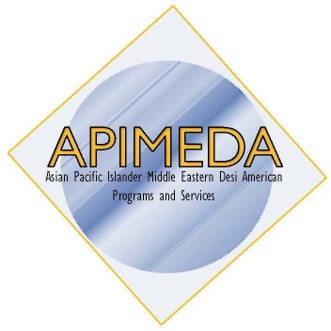 Developed after strong student advocacy, APIMEDA Programs and Services provides outreach, programs, and other support for our diverse APIMEDA student population. APIMEDA people are diverse, and they come to campus with different experiences and identities that make up who they are. Their office seeks to help folks find connections with one another while supporting the whole population.


International Faculty and Scholar Office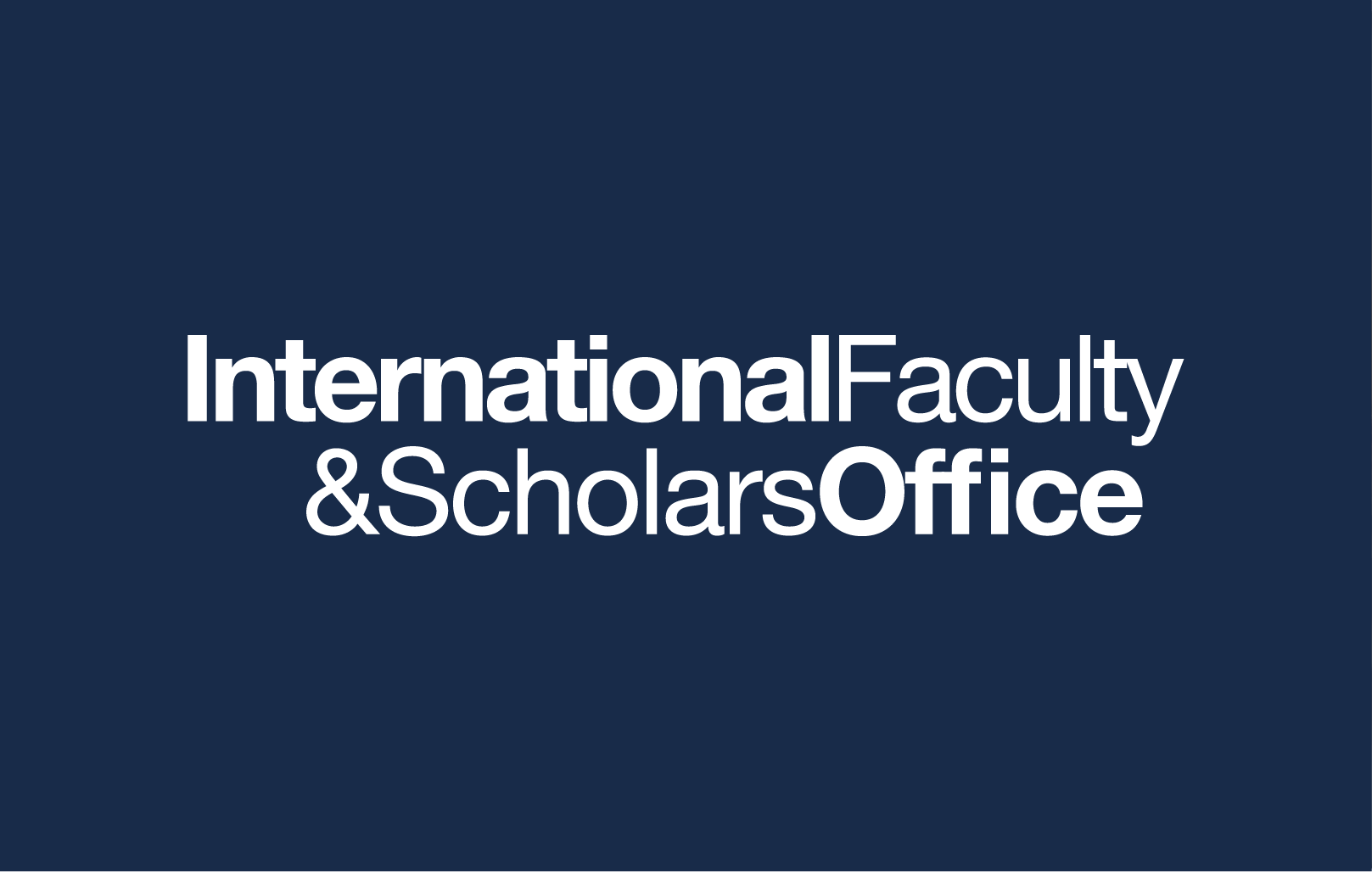 IFSO, one of four offices in Global Education, is dedicated to providing comprehensive advising services, informational resources, and programming that support international scholars and their families in achieving their academic, professional, and personal goals, as well as serving the University's academic department and research units in pursuit of their mission.