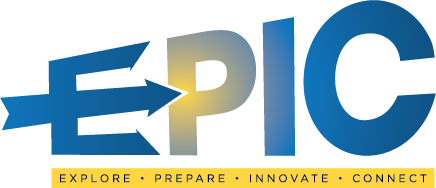 Postdoctoral training is a fundamental component of career success across many academic disciplines and is vital to many scholars as a basic requirement for progression into academic or non-academic careers. The EPIC Postdoctoral Training Program (EPIC Program) is a holistic approach to postdoctoral training that will ensure a vibrant, dedicated and talented workforce in  academic and non-academic careers.
How does the EPIC Postdoctoral Program work? on Biteable.
The EPIC Program curriculum will provide postdoctoral  scholars with training for multiple career paths, which consists of Essential Training, continued Foundational Training and Specialized Training in Specific Paths over the average three-year postdoctoral training period for UC San Diego postdoctoral scholars.
EPIC Program Training Tiers
Thank you to our program partners

Stay connected by subscribing to the Postdoc listserv for information and opportunities available to UC San Diego postdocs. UCSD email address required for subscription.
Questions? Suggestions? Contact Heather Dillon at: hadillon@ucsd.edu or (858) 822-5915 or schedule an individual career advising appointment.